I wanted to make sure everyone knew there are two awesome beer tastings coming up this Friday July 29th. Sarah and I are planning on hitting both of them, well…because it's my birthday, we like beer, and because we do what we want!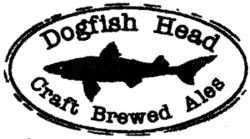 The first one is a special limited release
Dogfish Head Brewery
tasting at
Bin Ends
in Braintree, MA from 5-7pm. Known more for their discounted wine, Bin Ends has an awesome beer selection. In fact, they were one of our first
Brew England Visits
back in early 2010. It's hard to go in there and walk out with only wine – I often pick up a few different beers while I'm there. Bin Ends always seems to have wines available to sample while you're there, but almost always has beers new to the store open for sample.
If you haven't visited Bin Ends yet, it's worth the trip. In addition to great wines and beers, they also have a small section of spirits, including many aged whiskeys.
Bin Ends
is located at 236 Wood Road in Braintree.
The second tasting on our schedule is at the one, the only –
Craft Beer Cellar
in Belmont, MA. From 5-7pm, our friend TJ Peckham from
Cape Ann Brewing Co
will be on hand pouring Fisherman's Brew, IPA, and their summer special Bavarian Wheat. I actually picked up a bottle of the Bavarian Wheat the last time I was at Craft Beer Cellar, and it is sitting in my fridge waiting to be cracked open. Who knows, perhaps I'll open it tonight in anticipation? The Bavarian Wheat was also recently on tap at
Tavolo in Dorchester
, another great restaurant with local, craft beers!
Craft Beer Cellar
is located at 51 Leonard Street in Belmont. It is worth the drive from just about anywhere in New England. If you haven't been to this store, you are really missing out!
Cheers!
Adam & Sarah