A few weeks ago I received an email from Men's Health Magazine, listing the Top Six MUST ATTEND Summer Beer Festivals around the country. It got me thinking…what would be some great summer beer festivals around New England? Well, this is what we have found!



Obviously, this event took place several weeks ago, but it is the largest craft beer festival on the East Coast and the second largest festival in the country. Featuring over 150 of the country's finest craft brewers pouring over 500 beers, this festival is truly insane. Friday's session had approximately 3,800 guests, with both Saturday sessions housing 5,000 incredibly passionate and thirsty beer lovers.

Spotlight Breweries: DC Brau, Lawson's Finest Liquids, Tree House Brewing


Held at Space 57 at the Revere Hotel in downtown Boston, Jeff & Devon at Drink Craft Beer host a celebration of farmhouse ales for the second time (Summer fest in 2012 was their first ever fest). The cool thing about the DCB Fests is that they have a theme, and ask the participating New England breweries and brewing companies to bring or brew a specific beer based on the festival's theme. The brewery list is limited to 25 booths and tickets are limited, which cuts down on overcrowding and makes for a highly enjoyable festival.
Spotlight Breweries:
Urban Farm Fermentory, Portico Brewing Co., Foolproof Brewing Co.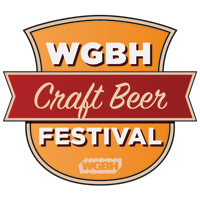 July 13th Boston, MA: WGBH Craft Beer Festival
Beer Festivals have been pretty successful in raising funds for great causes. So Boston's own public television and radio station WGBH seems like a logical choice to host a beer festival! They're also working hard to promote and educate supporters on the world of craft beers created throughout New England!
Spotlight Breweries:
Baxter Brewing Co., Newburyport Brewing Co., Slumbrew
Set on the shore of Lake Champlain in beautiful Burlington, VT, this annual festival features an incredible amount of small, local, Vermont breweries many people outside of the state probably have never heard of such as: Fiddlehead Brewing Company, Whetstone Station, Kingdom Brewing, and Grateful Hands Brewing. However, there are some Vermont staples such as the Vermont Pub & Brewery, Harpoon, Longtrail, Otter Creek and more!
Spotlight Breweries: Hill Farmstead Brewery, Lawson's Finest Liquids, The Alchemist



Believe it or not, my hometown has a brewery…a pretty damn good one too in White Birch Brewing. Bill Herlicka is a mad scientist of sorts when it comes to brewing beer. He features a great variety of styles, from sours, to black ales, to short batches. This year's Brewers Fest will be the 3rd Annual event, which takes place on the White Birch Brewery grounds. Featuring 22 (mostly) regional and national craft brewers from Earth Eagle Brewings, Martha's Exchange, Milly's Tavern, The Prodigal Brewery, Stone Brewing, and many more, this is a great summertime festival.
Spotlight Breweries: White Birch Brewing, Smuttynose Brewing Co., Throwback Brewery


Undoubtedly one of the best festivals all season! Set on the concourse of the Seaport World Trade Center, the MA Brewers Guild Fest features just about every brewery and brewing company currently in the Guild. The past two years have been picture perfect weather, with Boston's Financial District as the backdrop to this incredible event. Proceeds from ticket sales help bolster the Guild, which promotes and protects the interest of craft brewers in Massachusetts. Sadly, this marks the end of the summer season, but is truly a great event taking place over Labor Day weekend.
Spotlight Breweries: Slumbrew, Backlash Beer Co., Trillium Brewing